Personal Locator Beacons are a major contribution to safety at sea, and UK-based Global Telesat Communications (GTC) has made it easy to rent one for less than £5 a day (including VAT).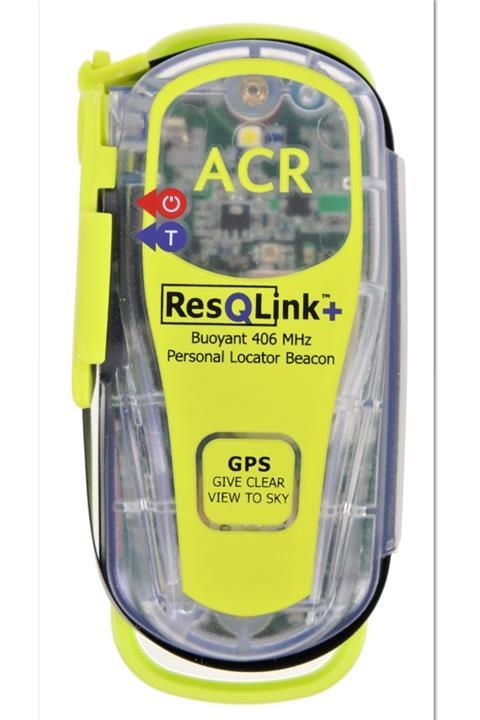 While the service is primarily marketed towards yachtsmen taking part in occasional races or cruises further afield than usual, the service could be equally cost effective for commercial vessels temporarily working further offshore than normal or vessel delivery crews that may only need occasional use of such equipment. GTC is able to offer two models of rugged and proven 406MHz and GPS enabled PLBs to the rental market. The ACR ResQLink+375 and the McMurdo Fast Find Ranger have both been chosen for their long battery life, lightweight construction, and fully waterproof cases.
The ACR ResQLink+375 features the only single-handed deployment on the market, so would be ideal for anybody who could be separated from their boat. Fully buoyant, this ACR model also features three levels of integrated signal technology, and operates on the global 406MHz band with a 121.5MHz homing beacon. The built-in 66-Channel GPS guides rescuers to within 100 metres of the casualty, and there is also a powerful strobe light for use at night.
The larger McMurdo Fast Find Ranger also operates on the 406MHz global band, giving global coverage, and is fully waterproof, although non-buoyant, so ideal for survival grab bags. The unit has a slightly longer transmit time of 35 hours, and is also fully GPS enabled with a 121.5MHz homing beacon.
GTC will take care of all of the documentation, so the device is registered to a specific user during the rental period.
"Your Personal Locator Beacon serial number and emergency contacts will be registered with the UK's Maritime & Coastguard Agency and your device can be used anywhere in the world to activate a distress signal," explained GTC's Head of Sales, James Phipps. "We advise our PLB customers on the importance of telling their emergency shore contacts of their travels plans, specifically dates of travel and the locations they are travelling to. Should the beacon ever be activated, Search and Rescue Teams will immediately know who and where they are, whilst the contacts a renter has provided can give the rescue authorities a better idea of the type of vessel, the itinerary, the number of persons on board, and other vital information."
GTC's intuitive website allows each PLB to be booked online via an on-screen calendar. Rental is £4.00 a day (excluding VAT), and there is a £150 refundable deposit for each unit.
By Jake Frith