Preparations for the UK's Poole Maritime Festival and European Maritime Day, Poole 2017 are nearing completion.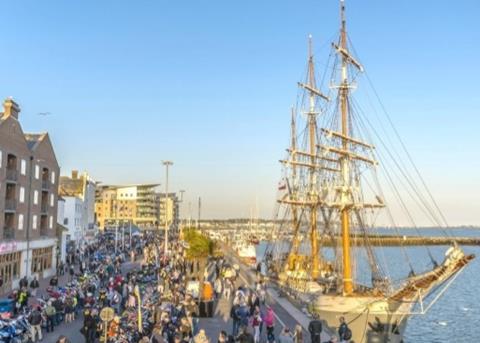 Maritime UK, the leading association representing the UK's shipping, ports, marine and maritime business sectors has partnered with the European Maritime Day Conference, helping to represent the UK's shipping interests at this important event.
The UK maritime industry contributes £22.2bn to UK GDP and supports 500,000 jobs, driving exports and encouraging inward investment. It is crucial that this industry is maintained, represented and promoted worldwide, and Maritime UK is a key player in ensuring our industry's place in global shipping.
European Maritime Day 2017 is pleased to have Maritime UK on board for this important gathering in May, helping us to maintain Poole, and the UK as key partners in European and global maritime affairs.
If your company is interested in association with EMD 2017, please contact the EMD sponsorship manager Daniel Jarvis, on 01202 633593, or email daniel.jarvis@poole.gov.uk. For more information please visit http://ec.europa.eu/maritimeaffairs/maritimeday/en/home and http://www.limetools.biz/videobank/EMD2016_FINE_CUT_1.html