A joint development project has determined the best fire-extinguishing system for heat-mitigating performance in Li-Ion battery fires.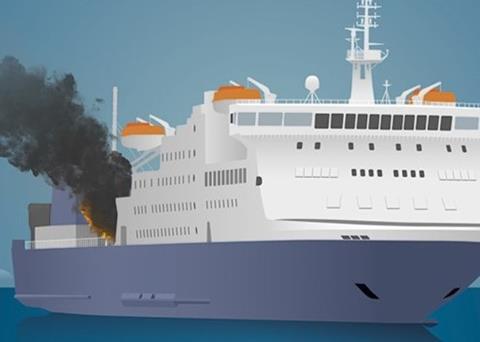 The FiFi4Marine (F4M) Li-Ion fire extinguishing system, a direct injection foam system, was tested and compared against the most commonly used conventional systems.
"We are very happy with these results since they show that the F4M system is outstanding and achieved the maximum scores on all primary objectives. It is also worth pointing out that the use of direct-injection of water is not recommended for high-voltage systems", says F4M CEO, Cor Meedendorp.
Informed choices
In 2017, DNV-GL embarked upon a joint project with market-leading companies and stakeholders to enable persons assessing energy storage installations, whether from a design, engineering or regulatory perspective, to better evaluate the performance of fire-extinguishing solutions for Li-Ion fires.
The primary objective of the Li-ion Battery Explosion Risk and Fire Suppression report is to provide information which enables engineers to better understand the risks and benefits of each system and select the most effective protection systems for each application.
The group concluded that direct injection of foam shows the best heat-mitigating performance compared with all other methods tested.
Direct injection of foam had the highest potential for module-to-module fire mitigation, especially when designed with capacity to flood the modules/racks over longer time periods.
In cases where alternative ship integration concepts are to be evaluated – such as a battery installed without a dedicated battery room – this may be a particularly attractive approach to evaluate the equal level of safety.
By Rebecca Jeffrey