A new joint industry project aims to seek out improved methods for propeller inspection and metrology.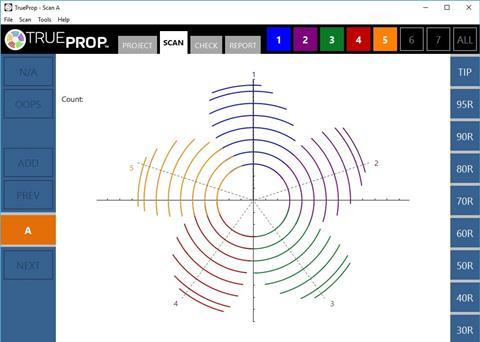 US based TrueProp Software LLC has launched the project with five other members in order to address the development of methods and software code for improvements in propeller inspection, geometric modeling and compliance standards.
Critical research
Geometric inspection of a propeller's blade shape is a critical step in the quality assurance for new propeller manufacture and propeller repair.
This JIP aims to resolve a number of identified deficiencies and improve workflow productivity, cost savings, better product outcomes and connectivity for new and legacy inspection devices.
Members will participate in development, application and testing of new modules in the TrueProp propeller inspection software.
The project will be headed up by propeller specialist, HydroComp Inc and involves TrueProp Software LLC, Linden Propeller, Padgett-Swann Machinery, Wildcat Propellers and Argonaut Enterprises.
Just recently, propulsion system and ship performance simulation expert HydroComp joined the Green Marine environmental certification programme which is designed to strengthen sustainability in the marine sector.
By Anne-Marie Causer