Seawork 2016 exhibitor Aquamare Marine has signed a distribution and support agreement with C.E.M. elettromeccanica of Italy, the renowned manufacturer of pumps and blowers.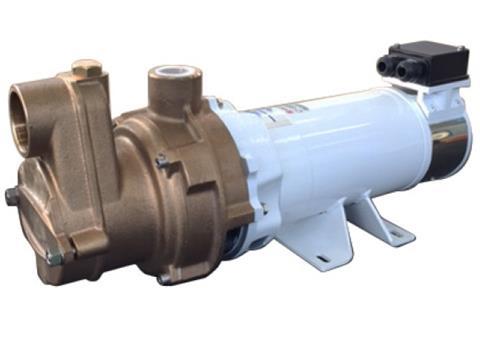 C.E.M. was established in 1970 as a manufacturer of electric pumps and DC motors, widely used in the marine field making them the ideal partner for large and medium-sized boat builders of pleasure, fishing and military vessels.
Aquamare Marine says that this relationship opens up opportunities for the product to be more widely available, while offering the support that customers have come to expect. Pete Harrison, business development manager of Aquamare Marine said; "It feels organic for us to be working with a company such as C.E.M." he added "the quality of this brand is exceptional, and great value too, this clearly reflects the ethos and our company values". C.E.M. has an extensive range of pumps, blowers and dampers that include the essential hand operated pumps (EX SL), portable emergency Diesel pumps (AM-D), and pressurised water distribution systems (GDV-J).
The company has an exciting new product in the range to exhibit at the show, shown first at the recent Dubai international boat show (DIBS) is the MCA 75. It is a true self priming pump for black water transfer including a grinder to macerate at the same time.
Andrea Corradi, managing director of C.E.M. was keen to stress "On request our products can be tested in accordance with the following bureaux of classification and certification: Bureau Veritas, Det Norske Veritas (DNV), Lloyd's Register and RINA."
By Jake Frith