Throughout 2017 Quartzelec, an independent engineering service provider specializing in rotating electrical machines, has continued to actively support the UK's Royal Navy via contracts placed by the MOD, Babcock Marine and BAE Systems, and this work is set to continue this year.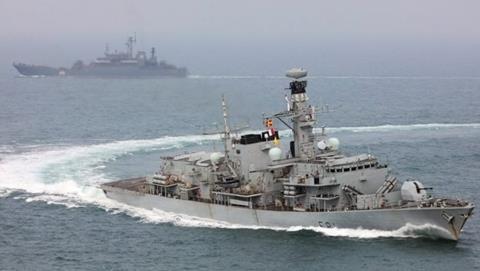 Work has been carried out at the Royal Navy's main home ports of Portsmouth and Plymouth and occasionally abroad to support all classes of warships and support vessels in active service many of which are T23 Frigates - known as 'Duke Class' – all being named after British Dukes. This included inspections, equipment cleaning, routine maintenance and breakdown investigations and repair. In one instance Quartzelec provided diagnostic advice to a vessel deployed operationally East of Suez, which was manifesting multiple problems. Aided by Quartzelec's support and expertise, the ship's crew were able to investigate and order parts, resulting in repairs being made without interruption to the vessel's deployment.
In another example of Quartzelec's wide skills base and flexibility, it was involved in defect investigation and rectification of a mine hunter bow thruster drive system. This was achieved by gathering defect information, subcontracting the OEM and attending the ship with them at HMNB Clyde in Faslane. The age and condition of some of the equipment had taken its toll, demanding replacements or alternatives which were not readily available. However, the ship was subsequently successfully deployed to join a NATO task group.
By Jake Frith