Netherlands-headquartered commercial marine naval architects C-Job is reorganising its management team to allow Managing Director Job Volwater to move into the position of Commercial Director as Mr Volwater has accepted the position of Team Akzo Nobel Sailing Director for the duration of the upcoming Volvo Ocean Race.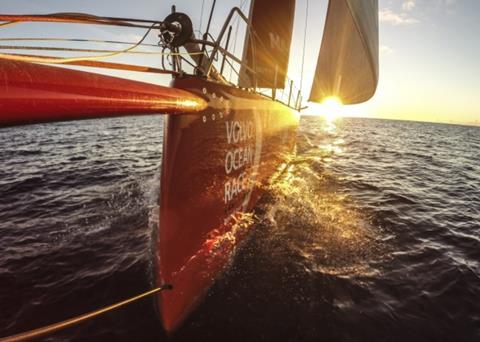 C-Job Naval Architects was set up by Mr Volwater and Basjan Faber ten years ago. Since then, the two men have expanded the business into what is claimed today to be the largest independent ship design and engineering firm in the Netherlands. Basjan Faber will move from Design Director to Managing Director.
A passionate lifelong yachtsman, Mr Volwater is looking forward to fulfilling his dream of working towards Team Akzo Nobel's challenge in the forthcoming Volvo Ocean Race. "As Sailing Team Director, I will be responsible with all aspects related to the team's sailing activities," he says. "This includes performance, crew safety, equipment and technical issues."
Mr Volwater's connections with C-Job will not go unmissed: the Dutch naval architects office will be assisting Team Akzo Nobel with engineering and design queries. "We have considerable experience working in the yachting world," continues Mr Volwater. "With detailed engineering and construction, ship's systems, layout and safety. This is where C-Job can and will assist the team."
In the position of Commercial Director at C-Job, Mr Volwater will continue contributing a supporting role within the company's sales team for the 16-month duration of the sailing race.
The coming edition of the Volvo Ocean Race starts in Spain on 14 October 2017. It then passes through Portugal, South Africa, Australia, China, Hong Kong, New Zealand, Brazil, USA, UK and Sweden before finishing in the Netherlands in June 2018. The Dutch entry, Akzo Nobel, was the first team to confirm entry for the 2017/18 edition of the race and recently appointed its skipper Simeon Tienpont, and started building a new Volvo Ocean 65 race boat at Persico Marine in Bergamo, Italy.
By Jake Frith