A naval architectural consultancy has expanded its team and moved into new headquarters as it responds to growing global demand for its specialist vessel design services.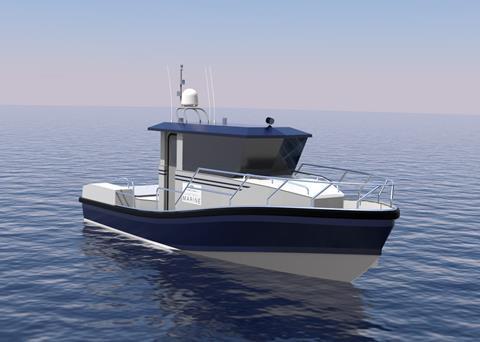 Chartwell Marine's commercial activity over the past 12 months has been driven by growth markets as such offshore wind and vessel hybridisation, alongside a clear need for the 'next generation' of specialist workboats that respond effectively to new operational requirements and demands.
"Chartwell Marine has seen rapid expansion over the past 18 months, and we feel that this success reflects the strength of the UK maritime supply chain and ability to export designs to a number of international growth markets," said Andy Page, naval architect and managing director of Chartwell Marine.
New employees
Chartwell has appointed two new permanent employees to join its seven-strong specialist design team, and naval architect, Professor Bob Cripps, as non-executive director.
The company's new headquarters is at Deacons Boat Yard, Bursledon, Southampton. The office will be used as a hub for serving clients across Europe, the USA and Asia.
The growth of the offshore wind industry has been a key driver of innovation in vessel design, with vessel operators in established markets seeking new crew transfer vessels (CTVs) that capitalise on lessons learnt to date – while new offshore wind markets such as the USA and Taiwan look to refine this proven formula for application in new operating environments.
Chartwell Marine is also growing its hybrid propulsion business, having led on several pioneering projects over the past 12 months.
By Rebecca Jeffrey