A new vessel monitoring solution offers real-time information on vessel pitch, roll and heave to increase efficiency and reduce risk.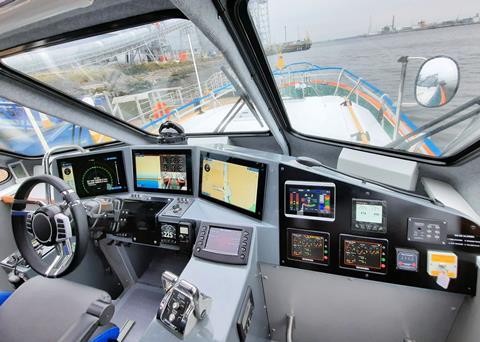 Designed to meet the requirements of pilot vessels, Dyena Systems' SeaTRAX assists the vessel operator in the transit and transfer phase, allowing the skipper to monitor all motion parameters and make an objective assessment of the conditions.
Real-time information on vessel pitch, roll and heave are displayed alongside the impact and vibrations received by vessel and crew. The skipper can make an objective assessment of the conditions and alter plans or course to increase efficiency or reduce risk.
James Glover, managing director of Dyena Systems, commented: "SeaTRAX was developed in collaboration with PD Ports in the UK and the Australian Reef Pilots to provide a system that directly meets their needs."
He added: "SeaTRAX is intended to be a stand-alone system, but we can expand the capabilities and link it with our other products if the customer requires more features."
Equipped with remote sensor
The SeaTRAX compact base unit is mounted to the vessel and a remote sensor attaches to the coxswain's seat. Extra remote sensors can be added to measure accelerations throughout the vessel or monitor the Whole Body Vibration exposure of other crew and passengers. Installation is simple with all cables and connectors supplied.
With shock mitigation technology enabling boats to be driven harder and faster, determining the effect of impacts on the machinery or electronics is important to their long-term operation. Data can be downloaded for reporting or analysis.
Dyena SeaTRAX is installed on PD Ports' latest pilot boat, Stainsby.
By Rebecca Jeffrey