Remote MMSI programming for AIS is now available.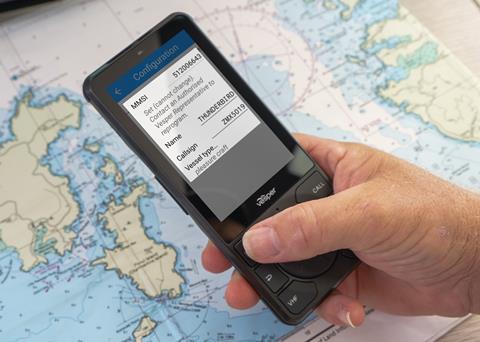 Vesper Marine has released remote MMSI programming capability and improved "Stealth Mode" for Cortex Hubs when upgraded to software version 1.6.
"One of the key frustrations for anyone selling and installing an AIS device is the process around entering an MMSI," said Brady Cox, CEO of Vesper Marine. "It's now incredibly simple, thanks to the capabilities of Cortex combined with how we've used our patented technology."
Improved functionality
Remote MMSI Programming is the latest in a series of updates that improve functionality of existing and new Cortex Hubs. Software version 1.6 uses a patented technology for remotely validating and setting vessel data, such as the MMSI.
Installers and re-sellers can now enter the relevant vessel details via a secure login to the support portal. Vesper Marine will validate that the information is entered correctly and send it over the air to the Hub, either immediately or when it next connects to the Vesper Cloud.
Stealth Mode is being updated to enable boaters to control it from a dedicated button or switch using one of the Cortex Hub's digital inputs. This is particularly useful to racing vessels that are mandated to carry AIS but have defined periods when they can deactivate their transmissions to prevent competitors from 'snooping' on them.
"Unlike regular silent mode, Stealth Mode also inhibits Cortex from sending position reports when requested by another DSC system," said Carl Omundsen, chief technical officer at Vesper Marine.
By Rebecca Jeffrey