Teledyne Reson has extended its SeaBat range of multibeam sonar systems with introduction of four new models which the Danish company says can be readily scaled to match the needs of smaller survey platforms and those of larger vessels.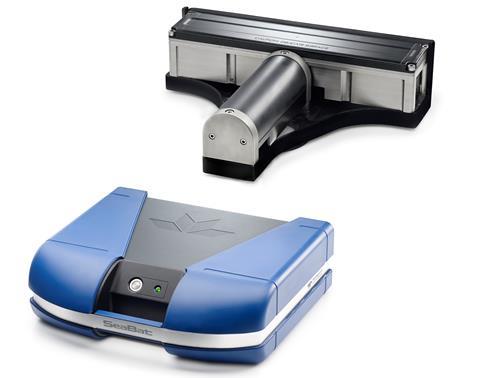 Configurable models comprise integrated dual-head SeaBat T20-R and T50-R units coupled with modular T20-R and T50-R multibeam versions. All feature a new rack-mounted sonar processor (RSP) with an option for an industry-standard inertial navigation system (INS) for accurate sensor time-tagging and motion stabilisation. Quoted maximised swath coverage is 220 degrees and 1024 beams with advanced beam-forming options.
Changing configurations between compact lightweight systems and higher resolution versions is said to be straightforward using so-called user-friendly SeaBat Updater software. The company adds that all new T Series models are designed to deliver extremely clean and easy-to-process data with advanced features such as normalised backscatter, multi-detect, X-range and task-specific beam forming modes.
By David Goodfellow