The second edition of Mercator Media Limited's Seawork Asia Exhibition opened its doors on 29th November at the World EXPO Exhibition & Convention Centre Shanghai.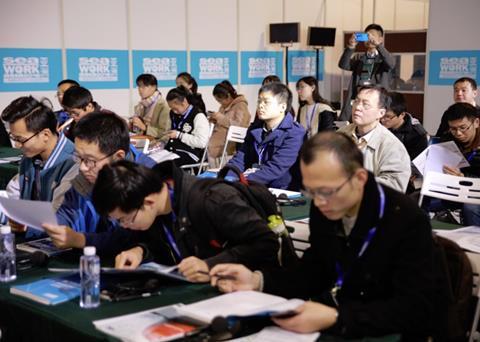 At this sister event to Seawork International, over 100 exhibitors from 25 countries, bringing over 200 brands and products came together for three invaluable days – all keen to exploit the rapidly expanding Asian commercial marine market.
VIPs gathered for the official opening ceremony to hear welcome addresses by among others Mr Sun Jiarong, Director of Shanghai Municipal Commission of Commerce and Mr Andrew Webster -Director of Seawork Asia exhibition.
Mr Xu Feiran declared the event officially open and escorted the assembled VIPs and distinguished guests to a tour of exhibitors after which exhibitors and visitors got down to business.
Providing unique access to the Asian commercial marine and workboat market, Seawork Asia proved to be an effective platform for showcasing international maritime products and services combined with an onsite conference and evening banquet for exhibitors.
The Conference forum hosted topical seminars providing insights into industry specific innovations, fresh business opportunities and emerging legislations.
The exhibition closed its doors on the December 1st with planning well underway for the 3rd edition.
Maritime Journal will carry a more detailed report of the exhibition in our January issue.
By Philip Young