Veotec ltd, a UK-based air intake specialist, has supplied the UK's Royal Navy with specially designed filtration equipment for its fleet of 20m GRP Archer Class P2000 patrol vessels.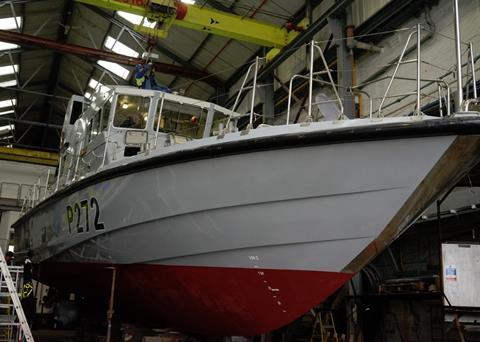 Having recently undergone a major overhaul, Veotec Ltd was chosen to design and manufacture an air intake system to retrofit with the existing layout of the vessels.
Using CFD analysis Veotec were able to produce a solution which is supremely efficient at removing moisture from the air ensuring the engine room is protected against moisture and salt corrosion.
"One of the major challenges when designing a solution for the Archer class was to meet extremely low pressure drop requirements for the system whilst achieving a high level of filtration efficiency", said Phil Pendrill, Veotec's Technical Director.
Following successful Sea trials, the Veotec system is being rolled out across the whole fleet of Archer class vessels.
By Jake Frith