Global shipping, logistics and marine services provider, GAC, has delivered a Rigid Inflatable Boat (RIB) to the Hellenic Rescue Team (HRT) which has become part of the refugee search and rescue efforts in the Aegean Sea.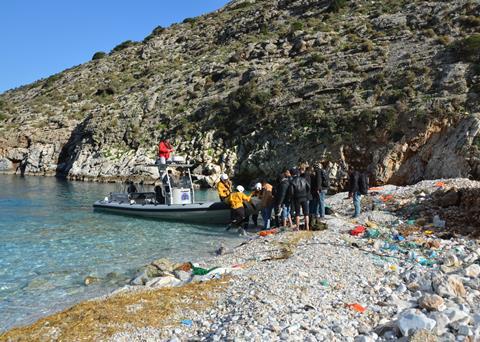 The RIB, which saw active service in 2014-2015 Volvo Ocean Race, is patrolling Greek waters surrounding the islands of Lesvos and Samos.
Alexander Olsen, business manager, Logistics Services at GAC Sweden, said: "This time-sensitive and life-critical shipment required meticulous planning together with Atlant Ocean Racing and involved multiple key partners in order to deliver the RIB within the tight time frame. Thanks to joint efforts with GAC Greece, all obstacles were overcome and GAC once again delivered beyond the client's expectations."
Transportation of the 9m rescue RIB and other aid cargo in a 40' container from Gothenburg was coordinated from start to finish by GAC Sweden.
The container went almost 3,500 km overland through six European countries before making the final leg of its voyage by sea from Piraeus to the port of Karlovasi where it immediately entered active duty.
HRT was named as the joint 2016 winner of the United Nations High Commissioner for Refugees (UNHCR) Nansen Refugee Award. The award recognises the round-the-clock efforts of the charity's volunteers to cope with the tide of people fleeing conflicts and attempting to reach Greece from Turkey.