A major maritime study has revealed a rapid rise in shipbuilding patent applications as superpowers look to protect and commercially exploit new innovations in technology.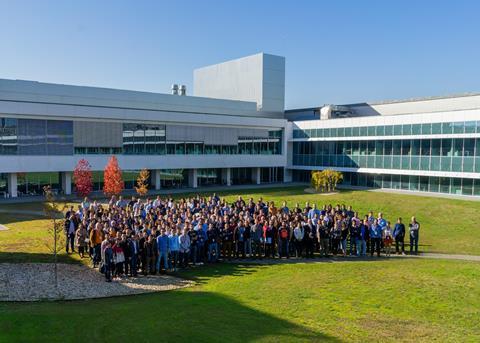 Analysis demonstrated increased 'industrial protection' activity particularly across the Far East, with China and Korea accumulating more than 80% of the production patents alone over the last decade. Meanwhile, the USA, Japan and Europe lag behind as they rely more heavily on traditional technology.
The International Iberian Nanotechnology Laboratory (INL) located in Portugal is the lead partner in the €1million 'KETmaritime' project, funded by the Interreg Atlantic Area Program, via the European Regional Development Fund. The project is being delivered by a consortium of seven partners across Europe in an effort to identify 'Key Enabling Technologies' to support the future needs and demands of the Atlantic maritime industry.
"Temporal evolution"
Speaking about one of five reports in the project, which explores 'Advanced Manufacturing for Shipbuilding Applications', project coordinator, Ana Vila, said partners reviewed global shipbuilding patents published in the last decade and "noted a temporal evolution in the number of patents published".
She added: "The production of patents in the field of shipbuilding has consistently doubled throughout the last decade, even tripling in 2018. This indicates that far from stagnating, innovations in manufacturing are increasing at pace.
"Secondly, there are prominent patent families. The most prominent codes firmly indicate that 'industrial protection' activity is taking place in every aspect related to the manufacture of floating structures. This includes methods of designing, building, maintaining, converting, refitting, repairing, or determining properties of vessels."
By Rebecca Jeffrey