The use of robotics and artificial intelligence in marine technology will be the theme of Marine-i's next Discovery Room event in the UK.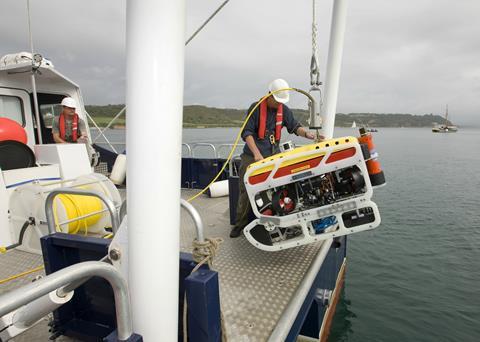 Marine-i is an EU-funded scheme that provides support for the marine technology sector in Cornwall and the Isles of Scilly. Its Discovery Room events aims to bring together the latest thinking and expertise on a specific theme of marine technology.
"This is a fantastic opportunity for businesses to get up to speed on the newest developments in robotics and artificial intelligence and the many rapidly emerging opportunities in the marine sector," said Simon Cheeseman, sector lead on wave & tidal energy at the Offshore Renewable Energy (ORE) Catapult and lead organiser for the event.
Knowledge sharing
Speakers for the event include market-leading companies such as Ørsted, Cornwall-based TouchByte and Autonomous Systems developer SEICHE, as well as experts from the University of Exeter and Plymouth University.
ORE Catapult will discuss the challenges involved and Innovate UK will talk about national funding opportunities.
Attendance at the next event on 22 November at Tremough Innovation Centre, Penryn, is free, but delegates are asked to register in advance.
By Anne-Marie Causer