Rolls-Royce has completed a €57m upgrade and refurbishment of its thruster manufacturing plant in Rauma, Finland.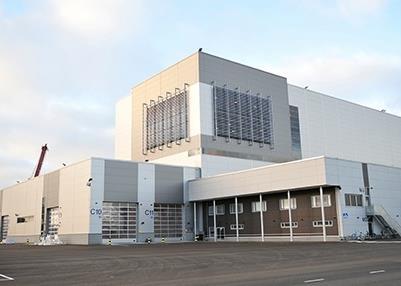 The project, announced in 2016, aimed to consolidate production over a single site. Work included the complete rebuilding of the site's existing production hall, along with the building of a new, 35m high hall with 40t, 80t and 200t lift capacities for the manufacturing and testing of thruster units in all size ranges.
Mikael Mäkinen, Rolls-Royce, president – marine, said: "The conclusion to this significant investment in Rauma prepares us for future growth in this market, while enabling us to produce our existing range of thrusters and develop new products more efficiently."
A renewed welding hall, six factory acceptance test (FAT) rigs, an integrated logistics centre and a main office complex also formed part of the work scope.
The new facility streamlines production and the simultaneous testing of a wide range of mechanical thrusters, including the US and UUC type azimuthing thrusters and newly launched Elegance pods.
Mikael Mäkinen added: "By consolidating and optimising our thruster production processes we are in a better position to facilitate the markets we serve, particularly the offshore sector which we see beginning to emerge from its downturn."
By Rebecca Jeffrey