The Municipality of Rotterdam and the Port of Rotterdam Authority are working together on the joint rollout of shore power for sea-going vessels in Rotterdam.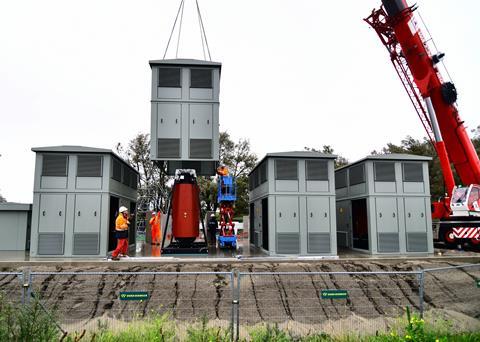 By 2030, they want a significant share of sea-going vessels to 'plug in' once they have moored along one of the port's quays. Over the next five years, the partners will be initiating a series of projects that are intended to accelerate and scale up the adoption of shore-based power. Over the past few years, virtually every public berth for inland shipping in Rotterdam has been fitted with a shore-based power point.
Allard Castelein, CEO of the Port of Rotterdam Authority, said: "We will be setting up eight to ten shore-based power projects for a variety of sea-going vessel types. We will be doing this in partnership with companies in the port area and with the shipping companies that use our port."
The partners want to ensure that all public quays in built-up areas will ultimately be fitted with shore-based power points, with 90% of these connections used by ships calling on the port by 2030.
They also want to construct new shore power capacity for ferries, ro/ro ships, offshore vessels and cruise liners, with a utilisation rate of 90% by 2030. In the case of container vessels, the goal has been set at a 50% adoption of shore power by 10,000+ TEU vessels as of 2030.
Lastly, the partners will look at development of innovations for special vessel categories which are difficult to accommodate with the existing shore-based power facilities.
By Rebecca Jeffrey