In the last two months of 2016, Royal IHC saw a substantial increase in the sale of its vessels, equipment and engineering packages, securing almost half of its total order intake for the year.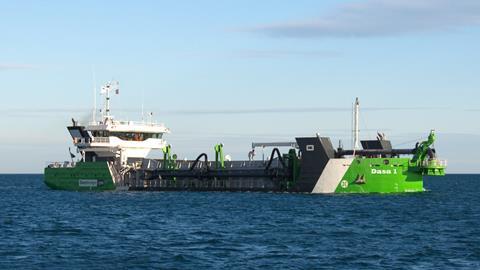 "We see market recovery in the dredging and renewables industry and are positive that this will continue in 2017," said Dave Vander Heyde, IHC CEO.
One of the highlights of the year end included the sale of a trailing suction hopper dredger (TSHD) Easydredge 2700 from stock.
Supported by the Argentinean bank BICE, the vessel was sold to Dragados Argentinos DASA S.A. (DASA) in Buenos Aires, Argentina.
The DASA I has a dredging depth of 25m and will be added to the company's fleet, which mainly consists of cutter suction dredgers.
IHC has also signed a contract with CCCC Mechanical & Electrical Engineering Co Ltd and CHEC Dredging Co Ltd, for the delivery of basic engineering and dredging components for two 6,500m3 TSHDs.
Another contract includes the build of a multi-purpose 5,450m3 TSHD, to be named DC ORISANT, for a joint venture between Den Herder (Reimerswaal Dredging) and Group de Cloedt.
The vessel will be able to perform a wide range of projects including dredging marine aggregates (sand and gravel) for the construction industry and support activities for the construction of offshore windfarms.
Other new contracts include six standardised Beaver®45 and Beaver®50 CSDs, two fully electric IHC Beaver®50 CSDs and two IHC Delta Multi Craft (DMC) 1240 work boats.
By Anne-Marie Causer