New work to overhaul main propulsion diesel engines on three Irish Mainport Holdings vessels has been completed.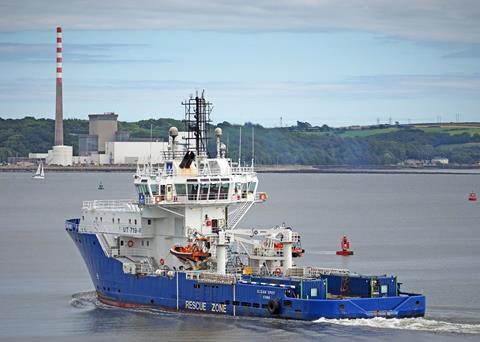 Engineers from UK-based Royston completed major overhauls on two Bergen KRM9 main engines onboard the 66m length offshore support vessel Ocean Spey.
Shaun Cairns, Royston's operations manager, said: "We're delighted to be working for Mainport, who recognised our experience with the engines and vessel types."
The Ocean Spey servicing was completed by the Royston team while the vessel was docked in Cork dockyard. It involved the engines being disassembled to install overhauled cylinder heads, fuel pumps and injectors. Valves, pistons and conrods, cylinder liners, bearing blocks, crankshaft were also checked, and essential repair and replacement work carried out before reassembly and inspection of the engines.
Celtic Rebel maintenance
Similar work to overhaul two Niigata 6L28BXE main engines onboard the 37m length MT Celtic Rebel tugboat has also been completed as part of package of engineering support provided by Royston. This saw the removal and inspection of two units, overhaul of the fuel injection equipment and 12,000-hour overhaul on two NHP30 turbo chargers.
Two Cummins KTA38 propulsion engines onboard the tugboat Mainport Kells were also serviced earlier in 2020 by engineers as part of scheduled maintenance and refurbishment ahead of the boat being transferred to new owners in France. This also saw the replacement of twelve-cylinder heads with service exchange heads as part of the 50,000 running hours service of the main port engine.
Engineers carried out incremental load testing in line with the engine manufacturers' specifications on all the vessels following completion of the work.
By Rebecca Jeffrey