SAAM Towage has completed its acquisition of 70% of fellow South American tug operator Intertug in a deal valued at US$49.7M.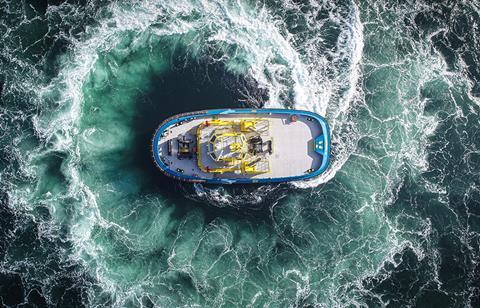 The completion of the acquisition, first announced in January 2020 and involving purchase of 70% of post-capitalisation shares of Intertug will see SAAM offering towing services in the Colombian market, expand operations in Mexico and Central America and gain an important base in the Caribbean where Intertug has established a prominent commercial and operating presence.
The purchase will be financed through a combination of debt and corporate resources, the stake acquired via a capital increase and share purchase which SAAM states will provide an adequate capital structure to advance its growth and efficiency plans. Intertug's history dates back over 25 years, its 25-vessel fleet carrying out more than 18,000 taskings a year. SAAM Towage is a larger operation with over 150 tugs at more than 70 ports throughout the Americas logging over 100,000 taskings annually and as well as traditional shiphandling services is also active in the offshore and LNG terminal sectors.
A deeper look at SAAM indicates continuous growth since forming in 1961. After initially operating in Uruguay, by 2006 it had a presence in: Ecuador, Mexico, Brazil, Costa Rica and Guatemala. In 2014 SAAM commenced joint operations with Smit (part of Boskalis) starting in Brazil and Mexico along with two new markets, Canada and Panama and the entire joint operation with Boskalis was acquired in 2019. In 2014 SAAM worked with Consorcio Puente Chacao providing support with construction of a bridge joining the island of Chiloé with continental Chile Two years later SAAM became part of the Dow Jones Sustainability Index Chile and in 2018 was recognised by Huella Chile for measuring and verifying its greenhouse gas emissions. Another milestone in that year was signing of its first regional towage contract with its first Tier III tug entering service in 2019.
Seldom a month seems to pass recently where news of the partial or complete acquisition of one tug company by another usually larger enterprise is announced. The history of the industry is of course peppered with such activity, but as smaller often independent operators are taken over, each subsequent re-birth involving larger fleets and operations become of more significance with some interesting geographical realignments emerging.
By Peter Barker