Marine Fire Safety is pleased to announce that it is teaming up with Lalizas UK to expand its safety products and service support to all their customers.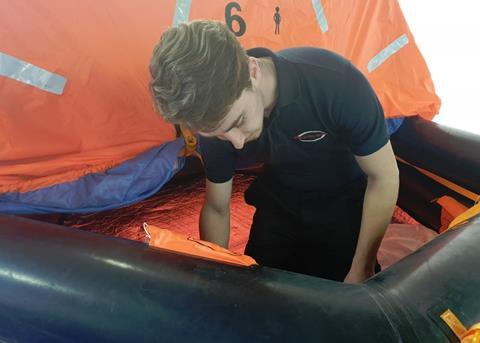 As well as supplying, installing and maintaining onboard firefighting equipment, they will now offer liferaft supply and hire through their own MCA approved service station, as well as a wide range of additional safety equipment from the Lalizas UK range.
Seawork International will provide the ideal platform to engage with new and existing customers, both UK based and International.
Mark Bresnahan, Managing Director of Marine Fire Safety' comments, "A one-stop-shop' approach like this takes the hassle away from our customers. It enables us to manage the ongoing service and hire schedules of their Lalizas branded liferafts, lifejackets and immersion suits, alongside that of their firefighting equipment."
He continues "This is a move which sees us continuing to evolve as a business, offering the best possible service and product range to our customers. We have built up years of trust in supplying and maintaining their firefighting equipment and so this expansion into more general safety, is a welcomed addition to our offering."
Visit Marine Fire Safety at Seawork 2021 on stand S11