UK-headquartered subsea specialist Modus Seabed Intervention has recently announced that it has reached the safety milestone of over 1 million man-hours worked without an injury to personnel resulting in lost time.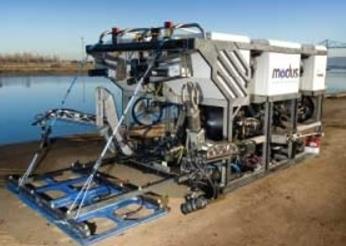 This significant achievement also marks over 5 years without a Lost Time Incident (LTI). The company notes that this goal has been realised as a result of a strong culture and approach to safety from all its employees, contractors and partners.
QHSE Manager Craig Stothart commented "The most important asset the business has is our personnel. It is essential that we offer and maintain a safe place of work so that everyone goes home safely at the end of the day, be it in the office, marine base or offshore. We operate in a high risk industry and this milestone is testament to our employees focus, ongoing commitment to safety and diligent adherence to the Company safety procedures."
Modus is a global specialist provider of integrated project services and remote and autonomous technologies for subsea and seabed intervention.
Modus operates a comprehensive range of unmanned underwater vehicle (UUV) systems, which are deployed across the entire life cycle of a subsea field development; from site investigation, through construction support to long term integrity management and decommissioning.
Its fleet comprises trenching and work class remotely operated vehicles, and autonomous and hybrid underwater vehicles; utilised for survey, stabilisation and protection (marine trenching), construction support and inspection, repair and maintenance (IRM).
By Jake Frith