SAL Heavy Lift has become the first shipping company in the world to add a new hydrogen/methanol technology to its fleet, with the adoption of an injection system developed by Fuelsave.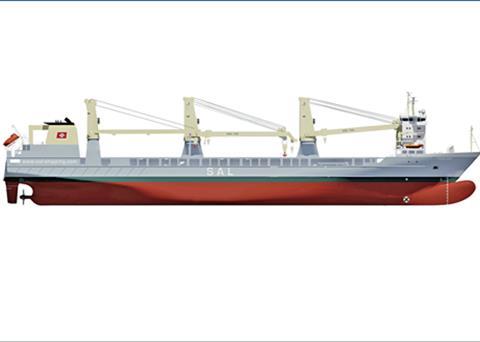 Developed in collaboration with project stakeholders EcoTune Marine, DNV GL, Carl Baguhn, MAN Energy solutions, M.A.C. System Solutions, AVL and the flag state administration of Germany, the new FS MARINE+ hydrogen/methanol injection solution injects a mix of hydrogen, oxygen, water and methanol into selected parts of the engine's air intake resulting in average reductions of 10% less CO2, 15% less SOx, 30 - 80% less NOx and 40% less particle emissions.
Jakob Christiansen, naval architect and head of SALs fleet development team, said, "We ran the system for two years without a single incident and obtained results that matched the promised numbers. So, we see a technology that meets our green ambitions while also reducing the technical operating costs of the ships."
SAL's MV Trina is the first vessel to be retrofitted with the FS MARINE+ system in Q1 2020. Five more vessels will follow.
By Rebecca Strong