The International Salvage Union (ISU) has repeated its message of the changing face of the industry while insurers express serious concern for the hull sector.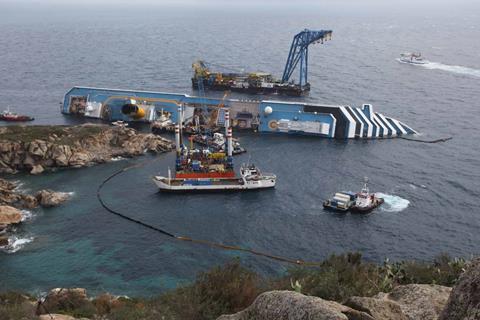 The ISU used the occasion of its annual marine journalists' briefing in London recently (attended by MJ) to explain its 'vision' for the industry and to recognise publicly that the traditional model of 'tugs on station' cannot properly sustain salvage business any more.
While ISU states it will continue to promote unamended Lloyd's Open Form, Charo Coll, ISU president spoke of the current market reality: "Competitive pressure has led to the use of alternative contracts not intended for emergency situations that need immediate assistance. But we must not simply complain and wish the world was different. We need to accept the reality of different ways of working and cooperate with owners and underwriters to provide services in mutually beneficial ways."
Speaking to MJ, Roger Evans, ISU secretary general highlighted the reality of the cost to the shipping industry and insurance market in general and by implication the importance of a properly funded salvage industry by stating that the estimated cost of two of the largest wreck removal projects in recent times, the container vessel Rena and cruise ship Costa Concordia currently stands at a staggering US$2bn.
Un-noticed areas of activity by ISU members includes their work with underwriters to prevent losses from occurring along with work to minimise losses when incidents do happen. It is the insurance market who foots the bill when accidents happen including through hull, cargo and P&I markets and their side of the subject was expressed recently when the International Union of Marine Insurance published annual statistics on the marine insurance market showing global marine premiums were up by 2% but it highlighted an increasing "mismatch" between income levels and covered risk where "the hull sector remains a serious concern."
Overall premium income reached US$28.5bn in 2017, the upswing largely attributable to growth in trade plus strengthening of European and other currencies against the US dollar but this masks the "dramatic situation" which is unfolding when current premium levels are viewed in relation to covered risks and the impact of claims with the cargo market recently affected by unprecedented natural catastrophes and unconnected event losses negatively impacting underwriting results.
By Peter Barker