UK-based supplier of satellite handsets, Global Telesat Communications has announced the arrival of the new Thuraya SatSleeve+, a slip-on booster to turn an existing smartphone into a satellite phone.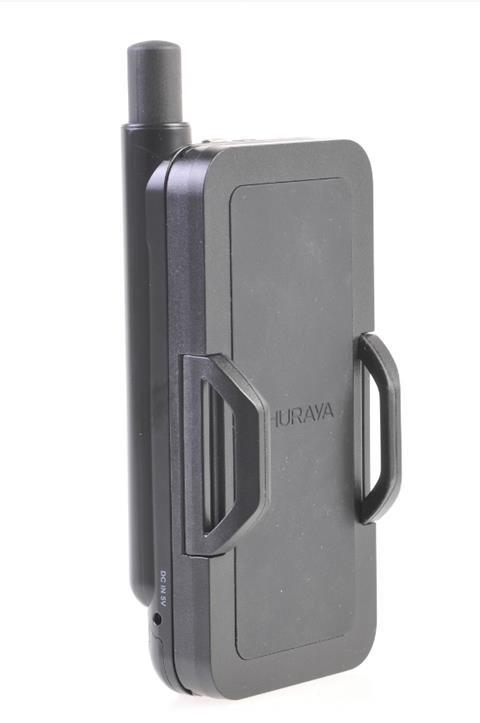 The SatSleeve is aptly named, as it literally wraps around your smartphone and then uses its own internal electronics to encode and boost the signal for connection to the Thuraya network of satellites. Thuraya offers reliable and uninterrupted satellite coverage across Europe, Asia, Australasia and Africa. The SatSleeve+ will work with either a Thuraya SIM card, or with a GSM SIM card from any of the 360+ Thuraya roaming partners worldwide.
The SatSleeve+ has been designed with a universal adapter, allowing the user to switch between various iPhone and Android models, and once connected, enables satellite calls directly from the smartphone. Email or texting apps can also be used when out of range of a cell tower, and as a bonus, the voice calls will be much clearer when routed through the Thuraya network. When in range of a cell tower, the phone can be used in the usual way.
In addition to the SatSleeve, GTC can also supply the SatSleeve Hotspot, a self powered standalone unit that links seamlessly to the mobile phone by Wi-Fi. The Hotspot unit can be placed where it has a clear view of the sky, such as on deck or outside a tent, and the phone can be used from the comfort of an indoors location through the Wi-Fi link.
Both units have a built-in SOS function that will work even when the smartphone isn't connected. When pressed, the SOS button will call a pre-programmed number set by the user.
The SatSleeve is lightweight and compact, and provides up to 3 hours of satellite talk time from a single charge. The 3.7V 2440mAh battery can be recharged from a standard DC car jack, and spare batteries can also be purchased from GTC.
As with all the portable satellite products available from GTC, in-house experts are on hand to advise on the best call-time packages, and can also arrange the short-term rental of units for specific voyages or expeditions.
By Jake Frith