Derbyshire-based seating design and manufacturer, SDC, has launched a new seating system for the marine industry.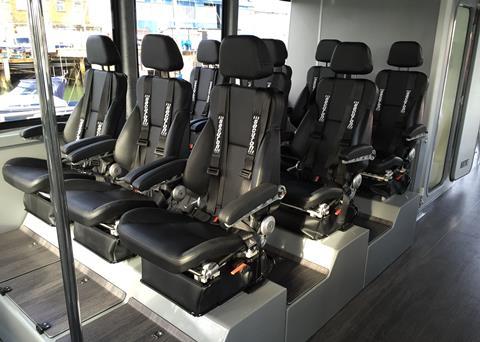 Officially unveiled at Seawork 2016, Greenlight has been specifically designed for the growing offshore wind farm market and will be installed on crew transfer vessels.
Mark Millan, managing director at SDC, commented: "We are extremely excited about the launching of Greenlight into the marine sector."
"Initial feedback has been excellent from the manufacturers and boat owners but ultimately success is the amazing reviews we've had from the crew using it," he added.
The demands of these vessels are all about minimising the effects of the sea conditions and ensuring that the crew is transported to offshore facilities, including wind farms, safely and comfortably over the duration of the journey where a round trip may take up to 72 hours.
The seating system features ergonomically designed with an industry-approved suspension system. They are said to be durable, ultra-lightweight and easy to install.
Greenlight is now on sale worldwide and in use in a number of seagoing vessels, the most recent being the Seacat Mischief produced by South Boats.
By Rebecca Strong