US-headquartered Seacor Marine's newest fast supply vessel (FSV), the Alya McCall, relies on five high-performance Twin Disc MGX-61500SC QuickShift transmissions.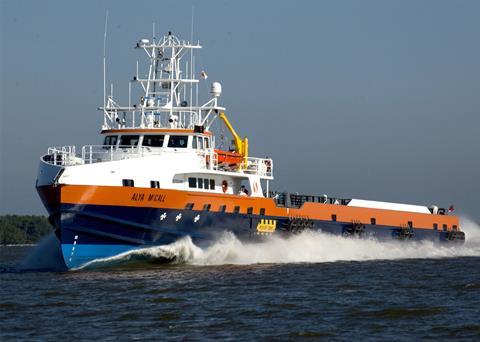 It provides the crucial links between the ship's powerful Cummins engines and Hamilton Waterjets.
The 63m x 10m US-flagged Alya McCall will accommodate 16 crew, 100 passengers and 305mt of deck cargo.
Cummins QSK60 Tier 3 engines each deliver 2,680 bhp, they will be paired with Twin Disc transmissions and Hamilton HT-810 Waterjets. This combination achieves a top speed of 38 kts.
The QuickShift transmission technology delivers smooth, seamless torque to the waterjets, from neutral to full ahead. While waterjets rely on deflectors for reverse thrust, the shaft rotation can be reversed to backflush an intake screen if debris blocks its flow.
By Alice Mason