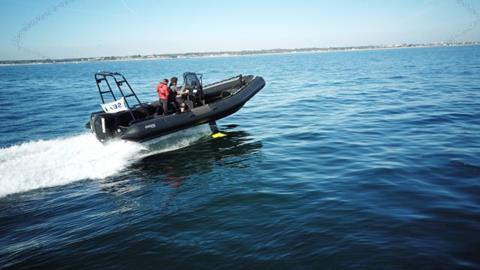 SEAir are confident that RIBs with foils not only have the benefit of increased speed, comfort and stability, but also reduce fuel consumption by 30% on average.
SEAir is French technical design and studies office based in Lorient, France. Utilising their in-house naval architects, engineers and workshop team SEAir say that they can make any RIB 'Fly'. Furnished with details of a customer's boat, and following successful tests and studies, SEAir can design a prototype fitted with foils to make that boat fly.
SEAir confirm that foiling RIBs have already successfully been used by the general public, rapid response teams and the French military.