German wind energy service company SeaRenergy/ SMC recently successfully ran a charity game on their stand at WindEnergy Hamburg, raising 3,500 EUR for the DGzRS (German Maritime Search and Rescue Association).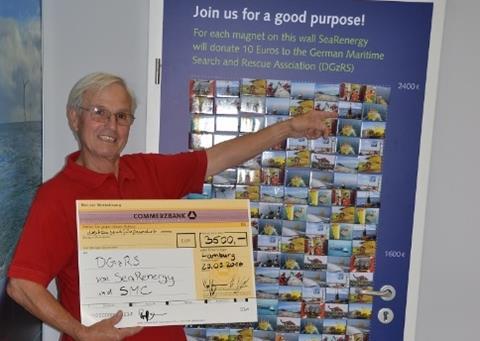 Visiting clients, suppliers, partners and friends were invited to put a magnet on a charity wall. For each visitor who put a magnet on the wall, SeaRenergy and SMC donated EUR 10.- to the DGzRS.
"SeaRenergy and SMC thank all our visitors, who supported our charity game. The DGzRS is essential for a safe working environment for our team of specialists, serving the offshore wind industry on site on converter platforms and offshore vessels. We gladly support the life-saving activities of this important organization", said managing directors Jan Boje Steffens, SeaRenergy, and Ian Coates, SMC.
By Jake Frith