Seawork Asia aims to provide commercial marine and workboat organisations with the opportunity to explore the potential for growth in China's growing maritime economy.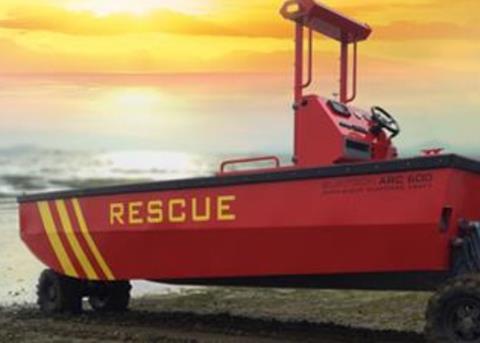 The commercial marine exhibition will be at its sister event, Seawork International, to talk about and highlight the potential of Seawork Asia, which attracts a number of representatives from military and government departments.
A number of Seawork Asia's exhibitors have already successfully exported their services and products to Asia.
In 2015, BMT Nigel Gee reached an agreement with Jiangyin Rongxing for the provision of specialist vessel design services to the business.
While, the French based developer of electric and hybrid small to medium workboats, ODC Marine, is anticipating brand exposure and strong exports having signed up to exhibit at Seawork Asia.
New exhibitors also include Jiangyin Rongxing Technology Development, which will be showcasing its SURFCON Amphibious Response Craft (ARC) 600. The surface connecting craft saves time for rescuers, minimising reliance on other rescuing equipment.
Seawork Asia has recently signed a strategic cooperation agreement with the China Maritime Pilots' Association. This aims to represent a foundation for engagement in a range of maritime activities to the benefit of both parties, and the association will also showcase China's pilotage activities during the exhibition.
It will return on 27 November until 1 December 2016 at the World Exo Exhibition and Convention Centre in Shanghai, China.
Visit Seawork Asia at Seawork International 2016 at its stand in the Pacific Hall.
By Alice Mason