Seawork Connect 2021 will deliver insight on hot topics including USV applications in commercial marine and hybrid & electric propulsion solutions as well as the next in the Commercial Marine Network Workboat 2050 series.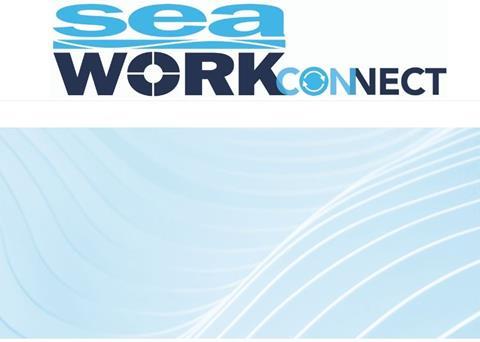 The Commercial Marine USV Conference will provide insight and case study data on 'Decarbonising operations with the use of USV technology'. This session will look at how real-time operations are taking steps towards achieving net zero through the use of uncrewed surface vessels.
The Commercial Marine Hybrid & Electric Propulsion Conference will look at 'Overcoming the barriers to hybrid and electric developments'. This session will discuss the challenges for the industry and the opportunities emerging with new technology and innovation.
Get set for Workboat 2050
The Commercial Marine Network, in partnership with Seawork and Maritime Journal and in association with The Workboat Association, will present Series 2 of 'Get set for Workboat 2050'.
This first session in the second series will focus on 'Vessel tracking & monitoring: Optimise your fleet and minimise carbon emissions with vessel tracking and monitoring technology.' Experts will discuss how the latest technology can help vessel owners monitor and reduce both fuel consumption and harmful emissions.
Marine Civils Live will see Marine Civils, in association with CECA, will discuss 'Decarbonisation - what is means for you and how it can help your business.' Key topics impacting the marine civils industry will be reviewed, including HVO fuels and construction materials.
The Workboat Association and British Tugowners Association safety forum will explore improving MOB recovery from Small Commercial Vessels. Topics include practicality; preparations; equipment; manning/training; suitability; and some of the key messages. The session will also include the launch or a new 'joint' safety poster campaign.
The MOD virtual conference will cover strategy, next generation vessels, opportunities, equipment and support, this is your opportunity to hear direct from the MOD on doing business with defence.
Register your interest in Seawork Connect here.