Schoolboy Daniel Wormold was in a project meeting with Oxford Innovation when a problem was raised. How to extract underwater material from an SSSI (Site of Specific Scientific Interest) without causing environmental damage or pollution? In 10 minutes he had an idea for a dredging system.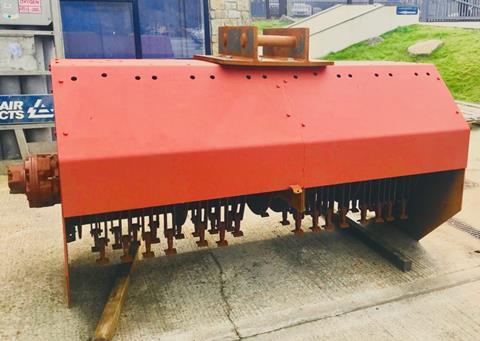 The dredge head has since grown from the first small model to a 2.5 tonne unit that can be attached to an excavator or floating plant, and a decade later Wormold, who has founded the company Lutra Dredger, has hired a team and brought his invention dredger to market.
Lutra dredger can be operated in difficult areas that might be restricted by space or environmental issues.
With working precision at 10 centimetres and the ability to dredge in waters just 50cm deep, the machine can be operated around existing hardware such as pontoons without them having to be lifted.
"The design and shape of the device means we can manage the water flow and pressures of the device that stops the release of any materials," Wormold says.
Watch our video at Seawork, where Lutra Dredger was unveiled this week.