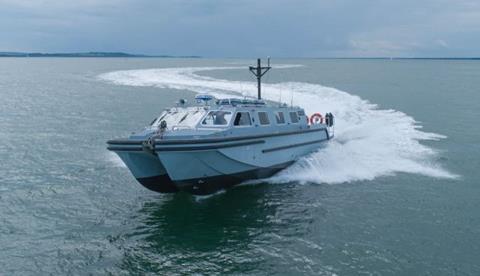 Come and join the ever-popular MOD Session at Seawork Connect, as part of the new Seawork Connect virtual conference programme this Autumn.
Taking place on Day 3 of Seawork Connect, the session runs from 1000 – 1130 on Thursday 7 October 2021 with Society of Maritime Industries programme director, Tim Currass, as moderator.
Covering strategy, next generation vessels, opportunities, equipment and support, this is your opportunity to hear direct from the MOD on doing business with defence.
Topics and Speakers:
Welcome Address & Moderator: Tim Currass, Programme Director, Society of Maritime Industries
An overview of the National Shipbuilding Strategy: Dan Bishop, Director Ship Acquisition, Defence Equipment and Support
The MOD Boats Programme: Phil Gittins, Boats Team Leader, Defence Equipment and Support
Defence Marine Services Next Generation – The MOD Auxiliary Boats Programme: Mike Percharde, Defence Marine Services Team Leader, Navy Command
Doing Business with Defence: Joe Lambon, Ships Commercial, Defence Equipment and Support
International Defence Opportunities: Mark Hamson, International Trade Advisor, DIT
Interested in hearing about doing business with defence? Register your interest in Seawork Connect and we will be in touch when official registration opens!