A project aiming to accelerate ocean energy's transition from single prototype to multi-device farms by providing free access to world-leading test centres has launched its second call today.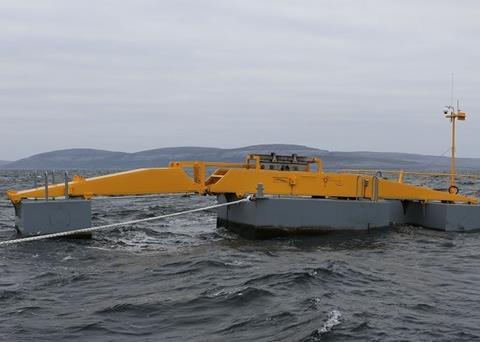 Funded by the EU's Interreg North-West Europe, the €13m Ocean DEMO project launched its second call at Ocean Energy Europe Conference & Exhibition 2019 in Dublin, Ireland and awarded recommendations for support to twelve offshore renewable energy projects under its first call, which closed in July 2019.
Nicolas Wallet, project manager of EMEC, Ocean DEMO's UK-based test centre, and Ocean DEMO project leader, commented: "Europe remains to be leading the world in ocean energy development and it is great to see that the appetite for real sea testing from a number of offshore energy technologies remains strong.
"Ocean DEMO will help these companies scale up their technologies through demonstration whilst reducing technical risks and overall costs. We look forward to working with these developers across Europe's leading test centres collaboratively bringing ocean energy to commercialisation."
Free access
Successful applicants will receive free access to test their ocean energy products and services in real sea environments at the project's network of test centres. Technology developers can apply for support packages to test multi-device farms or single devices able to scale up to multi-device in the future. Preference will be given to technologies ready to test by spring 2020.
Technology developers granted support packages under the first call include Flumill AS, Orbital Marine Power and Green Marine UK.
Ocean DEMO's second call for applications is open until 31 January 2020.
By Rebecca Jeffrey