JRC and Alphatron Marine will be exhibiting at SMM in Hamburg, Germany from the 6 September to 9 September.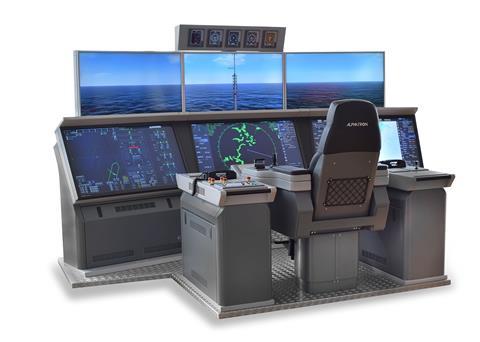 The company will be exhibiting its second generation bridges which feature a new level of operational ergonomics and aim to be more user-friendly.
This includes the one-man bridge with a total of three 46-inch screens which has alarm monitoring and DP data in an easy use format. The interfacing between thermal camera's and WECDIS allows full integration with the vessel's tactical mission specific parameters.
"We are thrilled to add that we have already booked 10 orders for our premium bridges utilising 46-inch displays of which six are built for the patrol vessel series for the coastguard operating in Trinidad and Tobago," said an Alphatron representative.
Two of the orders are for LNG tankers ordered by Anthony Veder and the other is a special transport vessel Rotravente RoRo for Siemens windfarm construction.
Also on display will be AlphaLine Repeaters, a full lineup of instruments that are easy to operate via an intuitive colour touchscreen display.
The new 6.5-inch autopilot with rotating button and touch display will be on display for the first time, it utilises advanced track steering technology for safe and efficient operation. AlphaSSRS, a new sound system reception system designed to receive and detect foghorn signals from other vessels, will also be exhibited for the first time.
As well as this, Alphatron's tugboat bridge which comprises of two ergonomic and dynamically designed consoles with a central captain's chair mounted on rails will be exhibited.
The consoles contain the majority of controls and instruments required to operate the tug with at each end a semi-retractable screen for radar or other multi-function screen displaying navigation and other operational data.
Visit Alphatron Marine at SMM in hall B6, stand 300.
By Alice Mason