A UK-based commercial ship repair business has confirmed it is still busy working to keep vessels operational amid the COVID-19 (coronavirus) pandemic.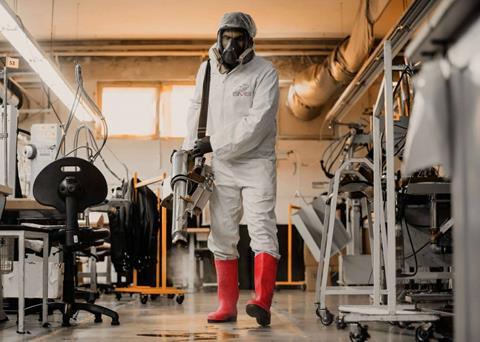 SMS Group, which trades from seven ports in the UK, has recently docked a UK Border Force vessel in Lowestoft, provisioned support to aircraft carriers and nuclear submarines, and completed two emergency call-outs for two differing tug operators. It has also supported the inter-island ferry operators that help serve the communities of the Channel Islands and the Isle of Wight.
Nicholas Warren, commercial director of SMS Group, said: "From our seven sites we support the likes of the Royal Navy, via Babcock and BAE Systems, UK Border Force, Trinity House and various inter-island freight operators as well as numerous ports, harbours and tug/towage operations.
"We're a small, but important part of the country's maritime infrastructure and, as Island nation, we must keep trading."
In these challenging times SMS Group is looking to innovate too. The company has established a small, focused team, to provision mobile sanitation services to key customers with ship-side and shore-side assets that are in need of either one-off sanitation pre-recommencement of service, or routine sanitation whilst in service or in refit.
Mr Warren said: "Our 'fogging' solution allows the operatives, working in two-man teams, to safely and quickly sanitise all the spaces on vessels that have historically proven difficult to do so by conventional methods.
"We can 'fog' machinery spaces, voids and bilges, small cabins, stair wells and both crew and passenger spaces with ease."
He anticipates the solution being used as lockdown eases and companies begin reopening.
By Rebecca Jeffrey