Trinity House's ship replacement project has achieved a major milestone.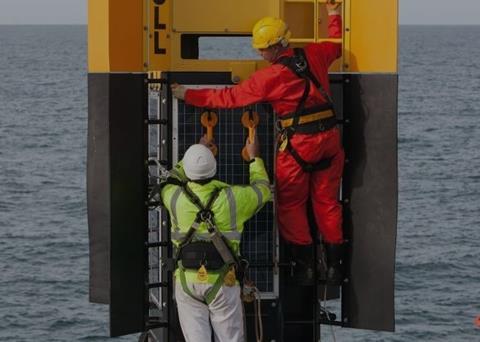 The maritime charity and General Lighthouse Authority's project to commission the design and build of a vessel to replace THV Patricia has received UK ministerial approval to go forward to the tender phase and an invitation to tender has now been issued.
Secretary of State for Transport, The Rt Hon Grant Shapps MP, said: "We are buying a new vessel for Trinity House...this is a great opportunity for UK businesses to demonstrate their competitiveness in the sector. This will ensure our Trinity House has the modern and green vessel they need to continue to ensure the safety of all mariners."
Essential project
Trinity House first announced the project in September 2019, when the then-Maritime Minister Nusrat Ghani MP gave her support to the recommendation that the three General Lighthouse Authorities of the UK and Ireland (along with the Northern Lighthouse Board and Irish Lights) needed a total of seven vessels to carry out their essential statutory functions.
This vessel will replace the multi-function THV Patricia, delivered in 1982 and reaching the end of its operational life.
Trinity House has issued an invitation to tender to reach out to the shipbuilding sector to identify a contractor that will deliver the design and build of a vessel that will support Trinity House at sea as it provides its aids to navigation services.
Captain Ian McNaught, deputy master of Trinity House, commented: "We will be looking closely at the tender submissions and we hope to see some great ideas that will make good use of technological and environmental innovations while also providing good value for money."
By Rebecca Jeffrey