One UK shipbuilding company that has worked on some of the world's most iconic ships is celebrating its 160th anniversary.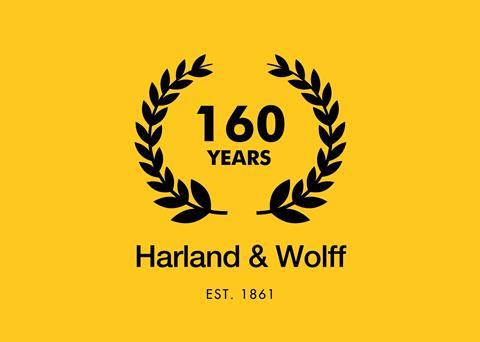 Founded on 11 April 1861 by Sir Edward James Harland and Gustav Wilhelm Wolff, Harland & Wolff has lent its expertise to the RMS Titanic, RMS Olympic and HMHS Britannic, through to the SS Canberra for P&O and the Myrina tanker – the first supertanker built in the UK.
John Wood, Group CEO commented: "It is a great privilege to celebrate 160 years of Harland & Wolff. It is a brand that is steeped in history and is now going through a pivotal change that will see it industry-leading once again.
Mr Wood added: "We have already started to invest in all our facilities, from Wilma the robotic welder in Belfast to the complete restoration of the Appledore dock gates."
Vast facilities
Harland & Wolff boasts four shipyards and fabrication facilities based in Belfast in Northern Ireland, Appledore in Devon, and Scotland. The company operates throughout five markets, offering six key services. Its Belfast yard is one of Europe's largest heavy engineering facilities, with deep water access, two of Europe's largest drydocks, ample quayside and vast fabrication halls. As a result of the acquisition of Harland & Wolff (Appledore) in August 2020, the company has been able to capitalise on opportunities at both ends of the ship-repair and shipbuilding markets where there is significant demand.
In February 2021, the company acquired the assets of two Scottish based yards along the east and west coasts. Now known as Harland & Wolff (Methil) and Harland & Wolff (Arnish), these facilities will focus on fabrication work within the renewable, oil and gas and defence sectors.
By Rebecca Jeffrey