Ship managers and owners can now benefit from a simple and fast liferaft exchange with no contract and no commitment.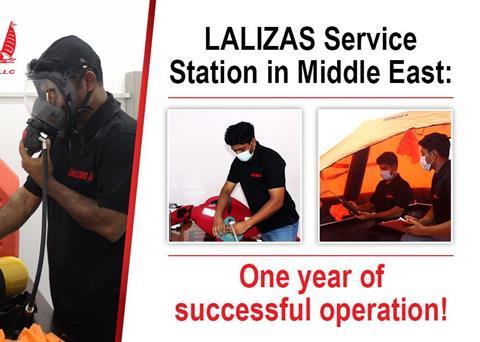 Lalizas' Fast & Independent (F&I) Liferaft Exchange embraces the most beneficial aspects of the traditional liferaft 'ownership' model while also offering the operational benefits of liferaft 'exchange'.
Designed without entry or exit costs, F&I offers immediate ownership of newly serviced & fully approved liferafts of the same capacity & type as the ones that are currently onboard, ensuring the vessel compliance with IMO standards.
New manager to steer service
Lalizas has appointed Malcolm Barratt as F&I Liferaft network development manager.
Barratt commented: "F&I is not about to take the place of the traditional ownership Service or Rental of rafts way of working with liferafts - if you consider that approximately two thirds of all liferafts in the world market are still owned by vessels and get a service when due. Likewise, the just less than one third of the global fleet that are not owned by a vessel and are in rental contracts are great for a certain type or profile of Customer. F&I is more a genuine alternative, a third way of working and it is this 'revolution in the making' that convinced me to join LALIZAS and to play some small part in delivering this to our industry."
F&I is available in key ports around the world, with the support of 95+ Liferaft Service Stations authorised by Lalizas, as well as a large number of exchange locations & collection points.
Regardless of the location where the exchange operation may take place, F&I offers the convenience of a single point of contact, both for the management of liferafts' due dates and invoicing.
By Rebecca Jeffrey