Electric pod systems are becoming widely used on diesel-electric powered vessels where very high levels of manoeuvrability, efficiency and reliability are required. Now German company Siemens has joined in with its SISHIP eSiPOD, which is available to handle power outputs 5 to 25 MW.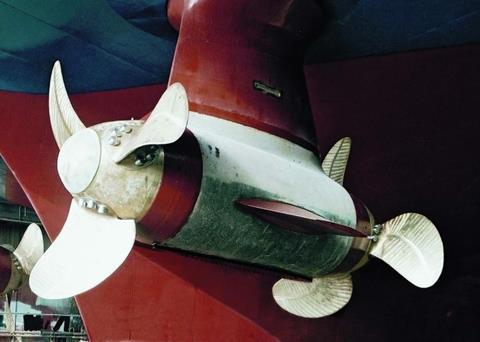 The smaller sizes of these units could be a viable propulsion system for a wide range of work boats. Siemens is claiming that the crucial advantage of the SISHIP eSiPOD system is the substantially higher overall efficiency resulting from the combination of a compact, hydrodynamically optimized design and efficient, permanently-excited synchronous motor. The company is also claiming that it is the only supplier of podded propulsion systems that offer the option of units with single or twin propellers. They claim this gives greater flexibility in matching the propulsion to the vessel's operating profile. With the twin propeller unit there is a propeller at each end of the propulser unit.
This Siemen's pod unit offer extremely quiet, low-vibration operation and because the unit is fully azimuthing there is outstanding manoeuvrability. The units offer excellent propulsion efficiency over a wide operating spectrum and there are on board space savings thanks to compact design
The cooling of the electric motor is achieved through the outside water flow past the casing which leads to low maintenance costs. For servicing, the standardized components are available worldwide. The M version with the single propeller is optimized for open water performance. It is claimed it has an optimized strut which prevents vibrations and increases course stability. The hydrodynamic efficiency is even further increased thanks to the slim propeller hub and streamlined design.
The T version with the twin propellers generates maximum thrust in minimal space due to its twin-propeller layout. Twin propeller systems keep space requirements under the stern to an absolute minimum and it allows for more flexible ship design and maximizes the payload capacity. This is an advantage especially for ferries, special vessels and naval support vessels.
Both versions are designed to operate in conjunction with most hybrid systems now becoming more popular on workboats and tugs where multiple diesel generators supply the electrical power for the drive motors and where the system can also incorporate a battery bank for quiet or slow speed operation.
By Dag Pike