Specialist Marine Consultants Ltd (SMC), Maxmart Shipping and China Marine Surveyors & Sworn Measurers (CMS) have signed a Memorandum of Understanding (MOU) to collaborate for upcoming marine renewables operations in Taiwan.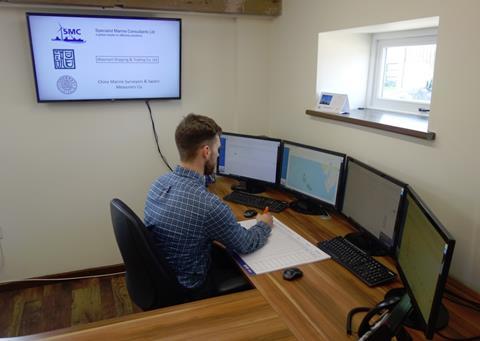 The three companies have teamed up to provide integrated solutions, primarily to the Taiwanese offshore wind industry. The recently signed MOU will see the partnership offer a range of bespoke services, including; Marine Consultancy, Marine Coordination and Logistics, Vessel Inspection, Offshore Technicians, Client Representatives and Training services – all of which SMC have substantial experience in delivering to the European market. The proficiency of Maxmart Shipping and China Marine Surveyors within the region's marine sector will further strengthen the partnership's capabilities and will prove greatly beneficial in establishing and providing local content across projects.
It is SMC's ambition to train and work with local people to assist in developing the Taiwanese market, alongside the company's key partners, Maxmart Shipping and CMS.
SMC has significant experience within the offshore wind industry, having been involved in over 30 offshore wind projects to date, including developments in Taiwan and China, in addition to multiple projects throughout Europe.
By Jake Frith