An off-grid solar module manufacturer is expanding its commitment to the use of solar technology.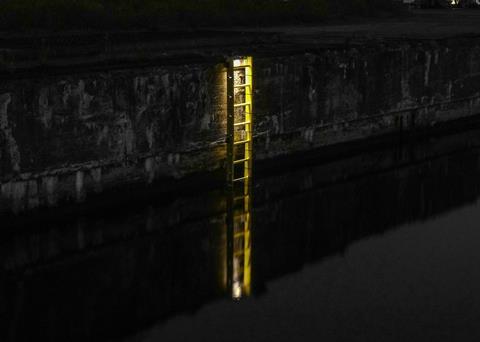 In addition to panels for smart lighting solutions and traffic sensors, OPES Solutions is supplying integrated solar technology for maritime safety ladders made by the Danish manufacturer Port-Safety.
"The LifeLadder is a good example of how solar power makes new functions possible in products and applications that were previously hardly feasible," says Robert Händel, CEO of OPES Solutions.
Port Safety's LifeLadder make harbour fronts safer by addressing two major issues: visibility and maintenance. Constructed of reinforced plastic modules in a UV-resistant bright yellow colour, the ladder is non-corrosive, maintenance-free and can cope with harsh maritime environments.
While the LifeLadder's bright-yellow modules make them highly visible in the daytime, solar-powered LED lights illuminate them at night to provide a clear "signpost" to safety. Mostly unlit, traditional quay wall ladders are barely visible at night and difficult to find in an emergency. The LED lighting significantly increases LifeLadder's safety performance, even during normal operation.
Mr Händel added: "Connecting individual safety ladders to the power grid can be complex. With the help of our highly efficient off-grid solar panels and the integrated battery, however, Port-Safety's ladders remain reliably and consistently visible all year round even without a grid connection and at latitudes of up to 60°N,"
By Rebecca Jeffrey