Wreckage of the aircraft that was carrying Cardiff City footballer Emiliano Sala has been found off Guernsey using sonar equipment deployed by US shipwreck hunter David Mearns.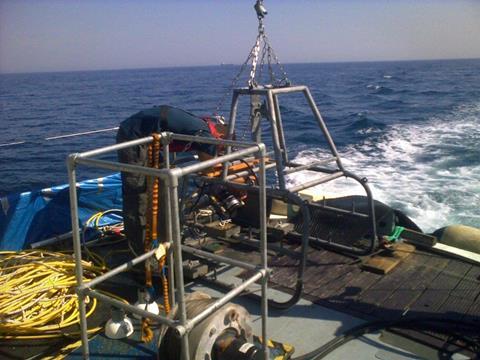 Mr Mearns, who led a privately-funded search for the aircraft reported missing last month during a flight from France to Cardiff, said the plane was identified by survey vessel, the FPV Morven, which is equipped for recovery of subsea and surface instruments.
Confirming the discovery on Twitter on 3 February, Mr Mearns tweeted: "Wreckage of the plane carrying Emiliano Sala and piloted by David Ibbotson was located early this morning by the FPV MORVEN. As agreed with the AAIB they moved the GEO OCEAN III over the position we provided them to visually identify the plane by ROV."
Speaking on Radio 4's Today programme on Monday, Mr Mearns, who conducted the search with his UK-based company Blue Water Recoveries, said: "We located the wreckage of the plane on the seabed at a depth of about 63m within the first couple of hours [of searching]."
After sonar was used to identify the plane, a submersible with cameras was sent underwater and was subsequently able to confirm it was the plane Mr Sala had been travelling in, reported the BBC.
The Air Accidents Investigation Branch (AAIB) is now working to recover the plane.
By Rebecca Jeffrey