The Asturian ship manufacturer Astilleros Gondán has placed an order for a compact robot welding solution, PEMA VRWP-C.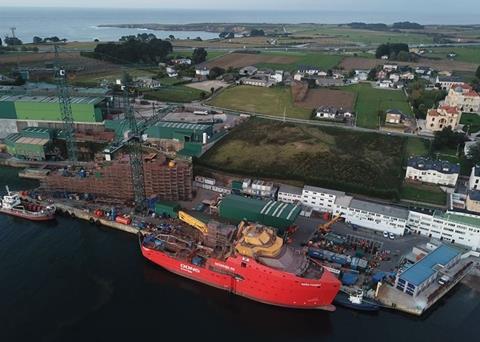 The shipyard, located in the North of Spain, has a long history in the industry as it has over 90-year-long experience in vessel manufacturing.
"Gondán Shipyard is recognized by its ability to build any type of boat, without technological limits, but having the flexibility to incorporate improvements during the building process to meet the needs of the shipowner and meeting the most strict quality standards", describes César Mateo Oró, Production Manager at Gondán Shipyard.
Previously, the shipyard has mainly had traditional steel manufacturing that has focused on manual welding. Now, by implementing the new robotized welding solution, the company can increase the level of automation, accelerate welding capacity, but also maintain its competitive edge in the global shipbuilding markets.
PEMA VRWP-C is a compact vision robot welding solution that is controlled and programmed with PEMA WeldControl 200 CREATE, software designed in-house by Pemamek. The solution is equipped with one welding robot and is optimal to weld flat micro-panels with stiffeners and tees up to 500 mm. Thanks to the compact structure and easy-to-use software, the station is fast to install and train for the customer.
The PEMA VRWP-C solution will be delivered to Gondán Shipyard in February 2021 and ready for production in March 2021.
By Jake Frith