Two coastal projects, led by Thanet District Council, Kent, UK are set to take place along sections of both the Ramsgate and Margate sea fronts to improve resilience from the sea writes Dag Pike.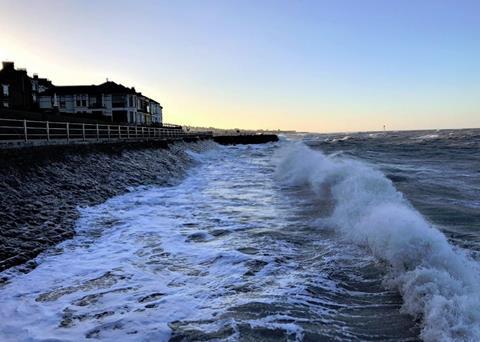 The coastline around the District of Thanet embraces a wide variety of coastal types from chalk cliffs to open sandy beaches and includes the two harbours of Ramsgate and Margate. The Technical Services team at Thanet District Council is responsible for coastal management along 16 miles of Thanet's 19 mile coastline.
Work on the first scheme has started in Ramsgate and will last for approximately 16 weeks. This scheme is focusing on improving existing flood defences which lie to the north of Ramsgate Harbour and which are designed to protect the sea front which is the main leisure area at Ramsgate.
A spokesperson for the council commented, "Specifically, this work involves re-facing to the concrete seawall along Granville Marina and Esplanade and raising the height of the existing groyne. In addition, this scheme will see the installation of a new 80cm high wave wall to deflect water away from Granville Marina which is the sea front road. This will raise the flood defences at Granville Marina to a 1 in 200 year level of protection from flooding. Further work will involve alterations to the highway to improve access."
The second project is a refurbishment scheme which will strengthen flood defences between the Westbrook Groyne and Nayland Rock. This area of sea front lies to the west of Margate Harbour and like the section at Ramsgate it is the main beach and leisure area of the town. The work to be carried out here will involve the refurbishment of a dilapidated groyne that helps to stabilise the beach and the stone sea wall that runs along the promenade.
This work is fully funded by the Environment Agency and the work is estimated to last for six weeks so that it will be completed before the start of the main holiday season.
Thanet has 11 miles of concrete sea walls which protect the land behind from erosion or flooding by the sea. The team at the Council undertakes continuous maintenance of Thanet's sea walls and promenades and carries out programmed inspections to monitor its condition and identify necessary repair work.