Cruise ship ''Viking Sky'' has been evacuated by helicopter off the Norwegian coast after suffering engine problems alongside high seas caused by a storm.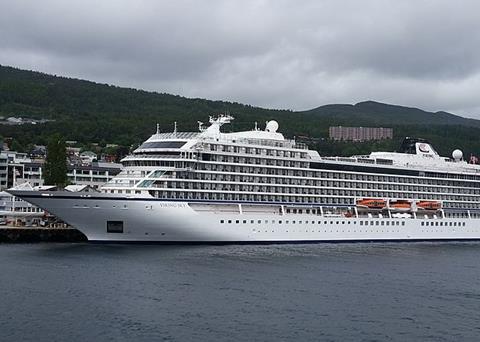 The 228.2m long Viking Ocean Cruises vessel, which was enroute to Stavanger from Tromso, sent out a distress signal after losing power and drifting towards land, reported the BBC.
Viking Sky has four MAN 32/44CR series main diesel generators: two 9-cylinder engines rated at 5,040 kW (6,760 hp) and two 12-cylinder engines producing 6,720 kW (9,010 hp) each.
According to AirMed&Rescue, rescuers from CHC Helicopter working on behalf of the Norwegian Coast Guard successfully carried out the evacuations.
Five helicopters were dispatched to rescue nearly 500 people amidst waves 6-8m high, according to the Norwegian Meteorological Institute, said The Maritime Executive.
Several lifeboats also attended but were forced to turn back due to the poor weather conditions.
Two helicopters were diverted to rescue the crew of the cargo ship Hagland Captain, which had been going to the aid of Viking Sky but also suffered an engine failure.
Approximately 100m from shallow water near the shore, crew managed to restart at least one of the engines and move the vessel further out before anchoring.
With just under 1000 more passengers and crew onboard, the vessel was taken under tow to the Port of Molde using several tug boats.
Trevor English, an engineer and technical author, told the BBC that while vessels such as the Viking Sky have four engines, "it's possible for components to break that could cause the entire power system to fail".
He added: "What makes this event unique is the storms. In many cases, if engines are lost, they can be restored quickly with no issue.
"While one engine on the Viking Sky was soon restored, the storms made the lack of propulsion especially dire."
By Rebecca Jeffrey