The UK's Carbon Trust Offshore Wind Accelerator (OWA) has launched a competition aimed at improving subsea cabling systems in the offshore wind industry - and is actively seeking input from a range of ''complementary industries.''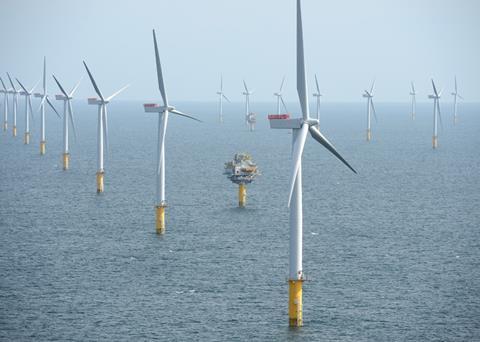 As Olivia Burke, an Associate who leads on cabling for the OWA at the Carbon Trust, explains, currently available solutions are not able to detect and monitor mechanical cable limits with the required accuracy, prompting the OWA to cast its net wider and search for novel systems and technology ideas from other sectors - such as telecommunications, civil and marine engineering, automotive and oil and gas - which could be 'adapted for subsea cable application.'
The first phase of the competition calls on interested parties to submit an initial expression of interest (EOI) for projects, focused on themes including the accurate measurement of mechanical properties, sensing technologies or data analytics, by 13th February. According to Burke, the OWA partners will then discuss the proposals against a range of assessment criteria such as 'monitoring capability, manufacturability, reliability and ease of deployment, and expected capital and operating costs.'
"Following this we may ask some proposals to be developed more fully, which could lead to funding to further develop the concept," she says.
INSURANCE LOSSES
Subsea cabling has emerged as a pressing concern for the offshore wind industry in recent years, with 68% of the £213 million in insurance losses from 28 UK offshore wind claims between 2002 and 2015 directly due to cable faults occurring predominately during the construction phase.
"Condition monitoring techniques used during the installation process have the potential to reduce instances of these faults, as they can be used to monitor the cable condition and detect potential issues before they develop into failures," says Burke.
"Developing a novel monitoring system could dramatically improve the reliability of offshore wind subsea cable systems by ensuring that the cables' mechanical limits are not exceeded in real-time during load out, installation jointing and wind farm operation," she adds.
Although ideas and concepts are currently under development in offshore wind and other industries, Burke says these systems are 'not optimised for the offshore wind sector' - with the key challenge being to develop a 'cost effective, easy to connect and operate, robust and reliable system which can be used to monitor the condition of subsea cables throughout the cable installation phase.'
"By encouraging applicants from multiple industries, novel ideas that may not have previously been thought of could be optimised in the offshore wind sector. Ultimately, having a system which can assist in preventing cable failure more accurately will help reduce the cost of offshore wind energy through fewer or earlier repairs and limiting downtime," she adds.
By Andrew Williams