Aberdeen-based 3D scanning specialists, Viewport3, has become reportedly the first business in the UK to be approved for remote inspection techniques using underwater photogrammetry by Lloyd's Register.
The company has successfully demonstrated its technology through a project to verify offshore mooring chain link dimensions.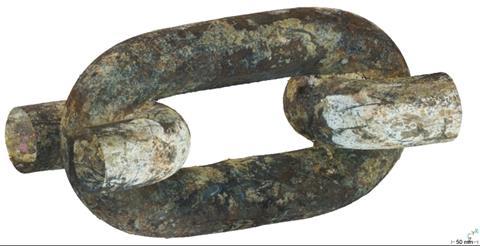 The underwater photogrammetry allows readings to be taken at a sub-millimetric level, a level of accuracy far exceeding readings taken during traditional approaches.
"Our 3D scanning photogrammetry technology offers numerous benefits to our ever-growing client base," said co-founder and director of Viewport3, Chris Harvey.
"It allows us to capture precise, technical grade results which produce visually correct, and therefore reliable outputs.
During the project, Viewport3 also used a modified version of their subsea capture system to measure anomalies on fairlead assemblies which were located awkwardly.
These locations were successfully accessed by joining forces with the remote offshore vehicle team using the modified version to illuminate and capture the extremely tight-access areas.
In October Viewport3 will be exhibiting at the Renewables UK's Floating Offshore Wind 2023 event held at P&J Live, Aberdeen.