Saildrone has signed an agreement with the UN's plan to map the seabed by 2030.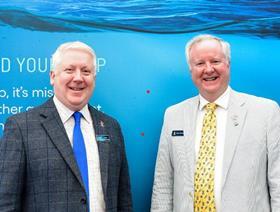 The MoU was signed by Seabed 2030 director Jamie McMichael-Phillips and VP Ocean Mapping at Saildrone Brian Connon at the annual Ocean Business event in Southampton this week.
US-based Saildrone says that because its fleet of uncrewed vehicles is predominantly powered nu solar and wind, they are the greenest way of mapping the sea floor, which it can do to 11,000 metres (the depth of the Mariana Trench in the Pacific Ocean) with its Kongsberg multibeam sonar equipment.
Capable of a speed of five knots, there are two models in Saildrone's fleet: the 10m AUV for more shallow waters, and a 20m version for deep ocean mapping.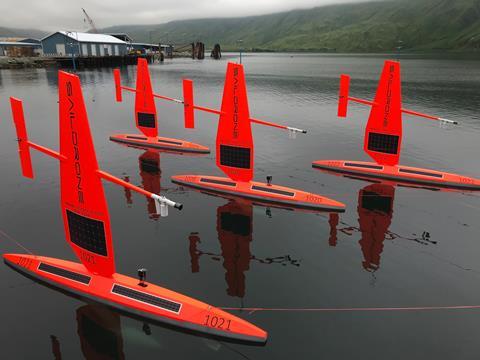 Saildrone is working with many other partners, including NASA, the NOAA, universities, and ocean science organisations on a host of different applications, but to map the entire ocean floor with Seabed 2030 it needs more.
"How do you incentivise the work? You lobby governments, COP, the UN, small island states, let them know of the importance of it," says Brian Connon. "Mapping is the first step before you categorise what's down there - is there a coral reef, is there oil and gas?
"Just 23% of the ocean is mapped, and what technology like ours does is enable us to build and deploy enough vehicles to do the mapping. But now we have to get people interested in funding the work."
Seabed 2030 is being run by the Nippon Foundation and GEBCO (General Bathymetric Chart of the Oceans) and has been formally endorsed by the United Nations under its 'UN Decade of Ocean Science for Sustainable Development'.